Outstanding Agents! Outstanding Results! ®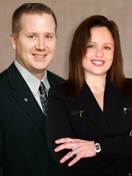 Buying a new home?
Find your next home from our site by clicking the button that says, "Property Search". You will be instantly connected with every listing updated daily, 24 hours a day, 7 days a week.
Sign up to be a VIP member and be the first to know about the newest listings on the market, schedule viewings, and request additional information on any available listing.

Thinking of selling?
Check out our "For Sellers" section for important information regarding your selling process.
Don't forget – you could be sitting on a goldmine! Click the button above to get a comparable analysis report on your home's value.

Relocating?
Everything you need to know about buying or selling a home can be found here on my Web site! Finding the right home in any new city is a tedious, time consuming job. Our website is designed to provide you with up-to-date information on school districts, community information and more!


Areas We Serve:
Prince George County, Mechanicsville, Hopewell City, Colonial Heights City, Dinwiddie County, Chesterfield County, Chester VA, Midlothian Virginia, City of Richmond, Henrico County, Short Pump, Glen Allen, Sussex County, City of Petersburg, Hanover County, Bon Air, Enon VA, Disputanta, Spring Grove, Carson, Varina, Highland Springs, North Chesterfield and Fort Lee Virginia. We also handle homes for sale in the surrounding areas. Call The Gibbs and Story Team for all of your Central Virginia Real Estate needs! 804-454-7500.
Did you receive PCS orders to Fort Lee, Virginia?
We are here to make your PCS move to Fort Lee Virginia as easy and as smooth as possible! Call Troy and Johana direct at 804-454-7500 or start your search by clicking on the "Property Search" button above. Thank you for your service!
Prince George VA Real Estate | Homes for Sale in Prince George | Hopewell VA Real Estate | Homes for Sale in Hopewell VA | Homes for sale in Chesterfield County | Chesterfield VA Real Estate | Homes for sale in Petersburg VA | Petersburg VA Real Estate | Chester VA Homes | Midlothian VA Homes and Real Estate | Dinwiddie County Homes for Sale | Dinwiddie VA Real Estate | Colonial Heights homes for sale | Colonial Heights Va Real Estate | Luxury Homes near Fort Lee | Sussex and Waverly VA Real Estate |GibbsandStoryTeam.com | New Home Community in Prince George | Brickhouse Landing | Parkview Pointe Homes | Troy Gibbs | Johana Story | Top Agents near Fort Lee | List of Foreclosures | Free Home Search | Call 804-454-7500 for Real Estate Information in Central Virginia

Realtor Websites & Real Estate Marketing